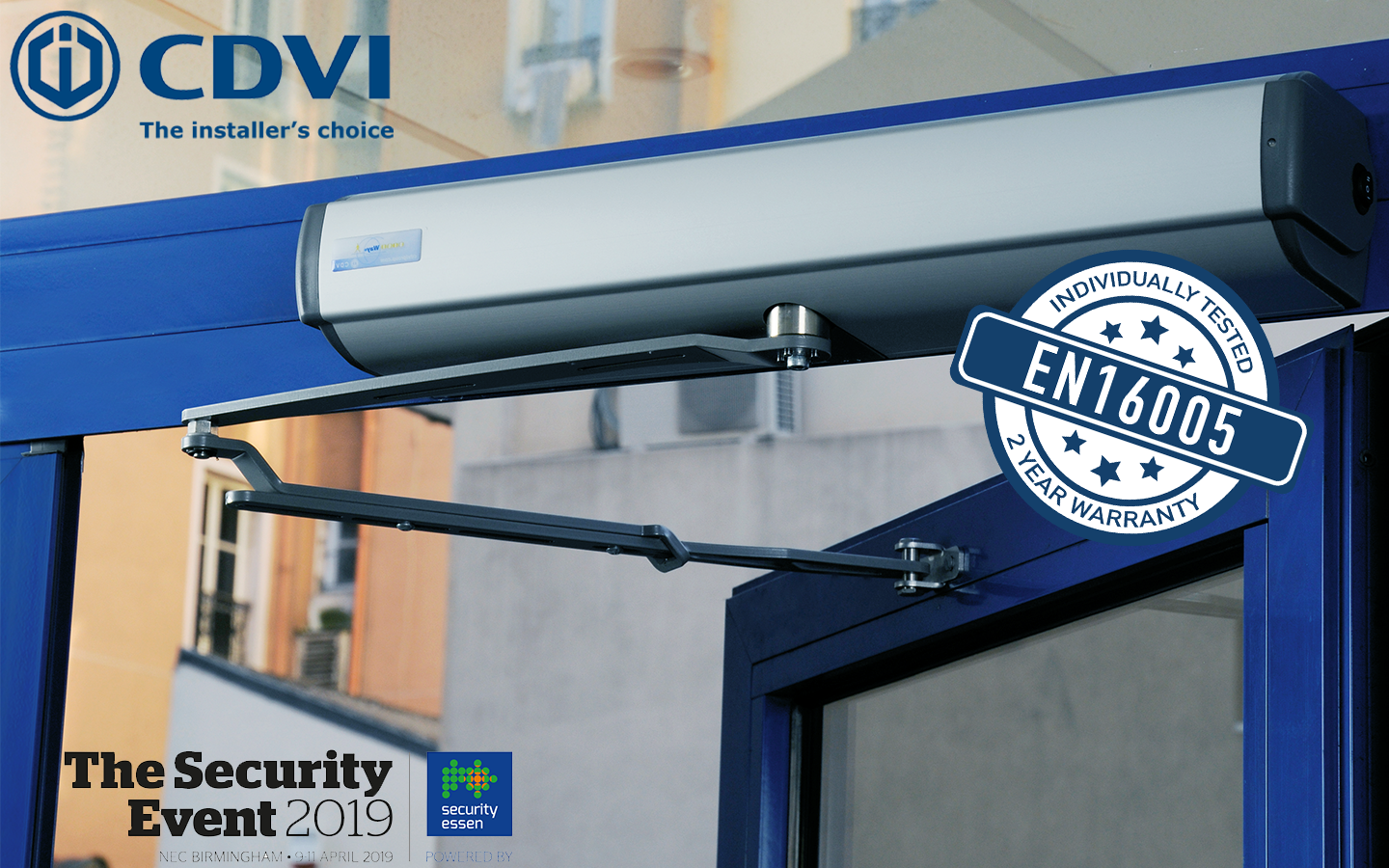 CDVI, a leading access control manufacturer worldwide, announced advanced door automation solutions prior to The Security Event in April. Thanks to the simplicity and efficiency of the DIGIWAY door operators, all installers can confidently open their business' doors to the automation market.
"Our DIGIWAY Series is an innovative electromechanical door automation solution for interior and exterior doors, providing a universal solution for door automation." – Daniel Phillips, UK Product Manager.
A full range of transmission solutions to compliment door automation installations
Designed and developed to provide ease of access into residential, commercial and public buildings, the DIGIWAY Series offers reliability, durability and aesthetics. The DIGIWAY Plus and DIGIWAY Spring Return offer an unprecedented easy installation and programming, thanks to a wireless set-up and backlit LCD screen. Its fully automated door opening and closing guarantees a secure installation for the safety of end-users.
DIGIWAY operators are compatible with an extensive range of CDVI transmitters, thanks to a built-in receiver. CDVI offers different transmission solutions, including hand held and wall mount transmitters featuring a Rolling Code Keeloq® technology for higher security.
Find out more about the DIGIWAY Series of door automation here.
View the full range of CDVI transmission solutions here.
About CDVI
The CDVI group is a worldwide manufacturer of leading-edge security solutions for every installer, offering products ranging from Biometric & Online Access Control, Electromagnetic Locking, Keypads, Standalone Entrance Systems to Door Automation. Without a doubt, you will find a product at CDVI for your latest project and with the free in-house training available at their facility in High Wycombe you will be able to get the most out of CDVI products.
For more information: