Milenco has led the market in the British design and engineering of mechanical security products to protect leisure vehicles, cars and motorcycles since 1993, specialising in mechanical systems that thwart and beat the best thieves in the world.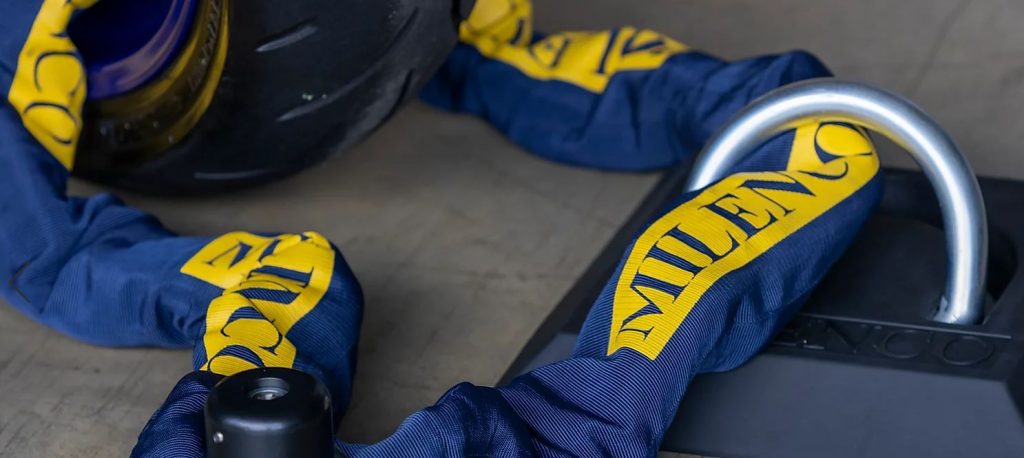 Based in Milton Keynes, Milenco have an excellent reputation for high quality and specialise in safety, security, access and comfort products, winning numerous awards and dominating mechanical security in the leisure vehicle marketplace; selling products all over the world, including UK, Europe, Australia and Asia
Virtually every Milenco product tested by Caravan magazines has been awarded a Best Buy commendation, with the Milenco Wheelclamp being undefeated in every demanding attack test performed by Practical Caravan since 1999.
Now, Milenco is one of the latest companies to join Secured by Design (SBD), the official police security initiative; with 17 bike security products and 12 vehicle security products having achieved Police Preferred Specification.
David Johnston, Sales Director, Milenco, said: "We are delighted to be teaming up with Secured by Design, we believe that it is a fantastic initiative where the Police recommend accredited security products to help reduce crime".
SBD Development Doug Skins said: "It has been a pleasure to sign Milenco as a new member company of Secured by Design.  They join us with an extensive range of bicycle and motor vehicle security products which have achieved Police Preferred Specification and I am looking forward to working alongside them for years to come".
SBD plays a significant crime prevention role in the planning process to design out crime in a wide range of building sectors. It has achieved some significant success including one million homes built to SBD standards with reductions in crime of up to 87%.
SBD has many partner organisations, ranging from the Home Office, Ministry of Housing, Communities & Local Government and the Police Service through to local authorities, housing associations, developers and manufacturers and work closely with standards and certification bodies to ensure that their publicly available standards actually meet the needs of the police and public alike.