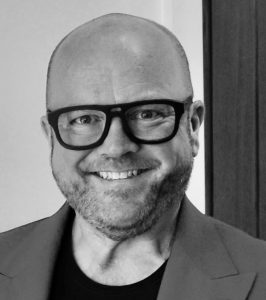 "Brisant burst on to the demanding locksmiths' market in 2013," says Nick Dutton CEO of Brisant Secure, "and quickly won them over with a 'lock for locksmiths'. Then in 2015 we entered the original door equipment market.
Since then, Brisant has moved the benchmark and standard expected for security. The industry was selling expensive doors with very cheap cylinder locks, including those sold as high security doors with the handles, hooks and flashy locks (and certification!) to prove it, when anyone who knows can address the £3 cylinder lock that secures the door and walk in in under a minute. Some continue to sell cylinders that are not fit for purpose (that is the purpose homeowners and installers imagine they fulfil), when for another £20 homeowners and their property can be properly protected. "Thankfully, many installers now offer Ultion locks as standard." Nick says. "Some even replace the locks which come in the doors from their fabricator. They say it's worth the expense of buying another cylinder to be able to sell the real-life Ultion security homeowners want."
If the first elephant in the room is security, corrosion is the other. Pitting, peeling, discolouration and corrosion of hardware generally has been a huge headache for fabricators and installers for decades. But hardware companies didn't have a solution, so they didn't want to talk about it.
Then, with Lock Lock and Sweet, Brisant Secure put corrosion on the map. "The standards and tests for hardware bear little relevance to the requirements of real life," comments Nick. "The lowest common denominator tests are 240 hours in salt spray tests designed to emulate accelerated weathering in a corrosive atmosphere, and the highest are 480 hours. When Sweet was tested it breezed through both without any effect. So, just to see just how good it was we left it in the salt spray chamber and looked at it from time to time. It flew past 1,000 hours, then 2,000, then 6000 hours, then some time after a year when it was still looking good we stopped thinking we'd made our point! The point being that you can make hardware to last and look good, and meet real life homeowner expectations, and it doesn't have to cost a fortune. The question therefore for other hardware houses is, why don't you? I don't think many installers and fabricators would object!
"Brisant is on a mission to help installers sell more," says Nick Dutton, "by making Britain's homes a lot more secure and their doors look a lot less tatty. One of our big concerns, is when door hardware fails because of poor security or corrosion resistance, and the guarantee that looked so fantastic is not fit for purpose, installers have to pick up the tab to protect their livelihoods and reputations. Some guarantees are just paper promises, while others invite homeowners to comment on the installer's work when they register for the guarantee. There's only one reason for doing that when registering, and that's to find a sneaky reason to weasel out of the guarantee! That isn't fair or right. In contrast, our guarantee is direct from the homeowner to us and, if there is any comeback, we will sort it out directly with the homeowner. The installer is not affected."
Discover more about Brisant Secure at www.brisant-secure.com call 01924 410 200 or email contact@brisant-secure.com. Follow @BrisantSecure for the latest news and updates.