A smart tech advancement by FUHR benefits users of Carl F Groupco's SmartSecure electronic door locking and access control brand in the UK. The development means that customers can now use Alexa-enabled devices, such as Amazon Echo, to control the SmartConnect app functions.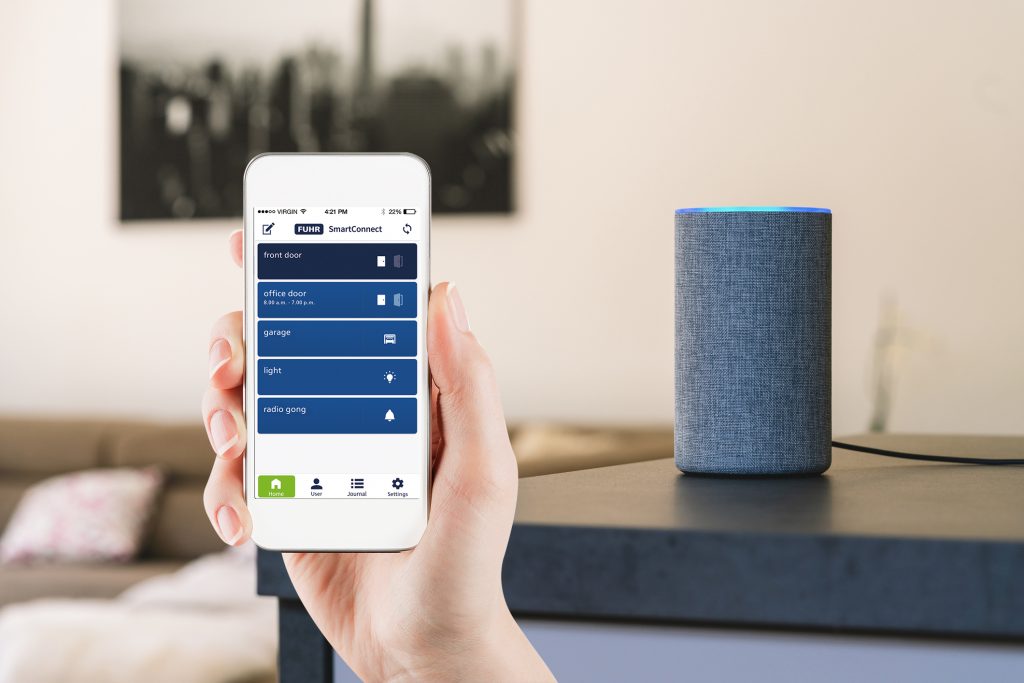 SmartConnect is an intelligent, WLAN-based SmartSecure option that uses a smartphone app to set access rights and manage security. The addition of Amazon Alexa, which can be asked to control smart home devices, is a significant SmartConnect advancement with straightforward set-up. Amazon Alexa functionality is available with an update of the SmartConnect app, ensuring existing users can also enjoy its smart capabilities.
Commenting on the latest SmartSecure development, John Crittenden, Carl F Groupco's Managing Director said:
"It's incredible that, when we launched SmartSecure in 2016, we talked about being able to use an app to monitor your door and provide access keys. Now you don't even need to log into the app – you can talk to Amazon Alexa.
"Because Alexa lives in the cloud it's always getting smarter which means new capabilities are always being delivered to your device. Using Alexa with SmartConnect is simple and hands-free – just ask, and Alexa will respond instantly. Voice control is a massive trend in home automation that provides enormous benefits including speed and simplicity."
Carl F Groupco's technically qualified advisors are on hand to provide advice on the integration of Amazon Alexa with SmartSecure functionality and capabilities.
www.smartsecure.co.uk