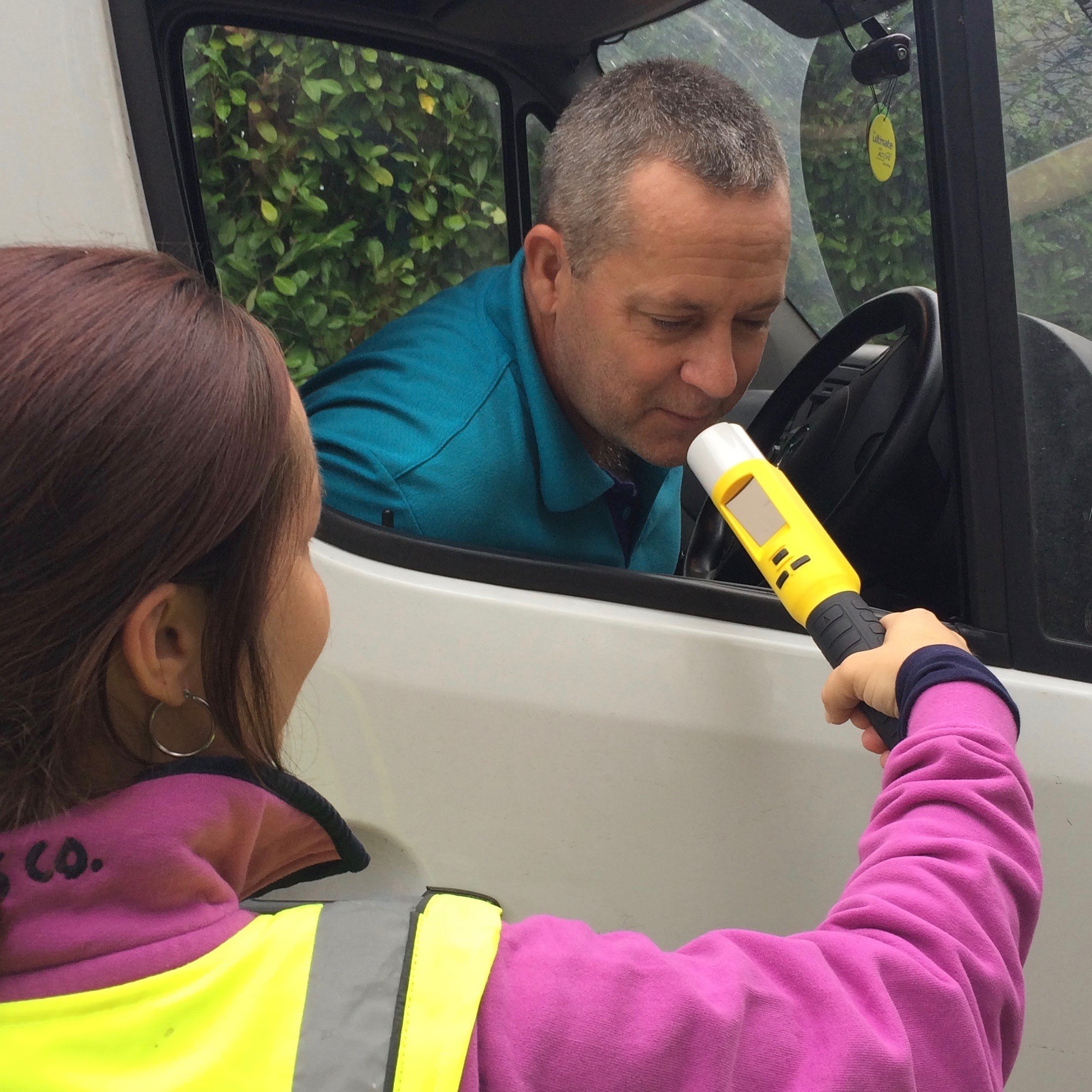 In 2014 councils across the UK piloted an on-the-door breathalyser scheme to help reduce binge-drinking and tackle violence at night-time venues. As a result, some areas recorded a reduction of up to 32% in violent crime. Pubs and clubs have continued with the initiative, with many landlords and club owners citing the tests as helping to reduce arguments and confrontations with door staff after they've refused entry.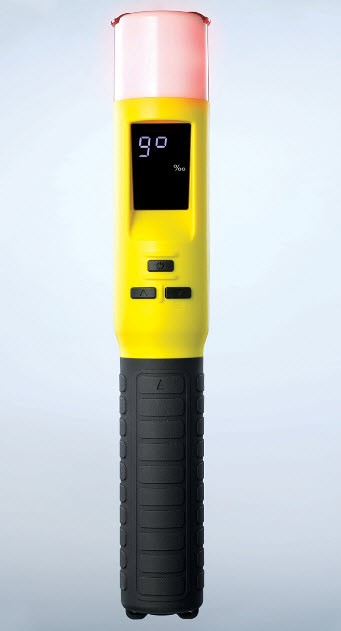 With the scheme receiving such positive backing, alcohol safety and training specialist AlcoDigital, which works with dozens of companies across the UK addressing their alcohol and drug testing procedures and policies, has launched a new instant results easy-read breathalyser to the business market called the AlcoSaber.
The AlcoSaber (£295 + VAT each) is a simple to use, innovative breathalyser and the newest design concept in alcohol testing for companies looking to carry out quick and simple screening that delivers instant results.
The absence of a mouthpiece makes the AlcoSaber ideal for testing individuals in quick succession and provides a low maintenance, cost-effective solution for companies requiring a rapid and immediate screening process.
Not only is it ideal for rapid response testing of potential patrons at pubs and clubs, it can also be used by other businesses to check employees as they arrive at work. Those being tested by the AlcoSaber simply blow into the air hole on top and a LED light will clearly display a red for positive or green for negative in seconds. The AlcoSaber is the only breathalyser of this type to feature a digital display reading indicating the level of alcohol detected.
Suzannah Robin, who has been an alcohol and drug safety expert at AlcoDigital for over 14 years, said:
"Safety is a huge concern for all businesses. The success of the on-the-door breathalyser trials carried out at pubs and clubs across the UK demonstrate the difference a change in policy can make to the wellbeing of not just staff and customers, but whole communities.
"The new AlcoSaber is the ideal device for instant, accurate screening that provides clear, easy-to-read results."
The AlcoSaber is available to purchase directly from AlcoDigital online at www.alcodigital.co.uk or call 020 8454 7372.