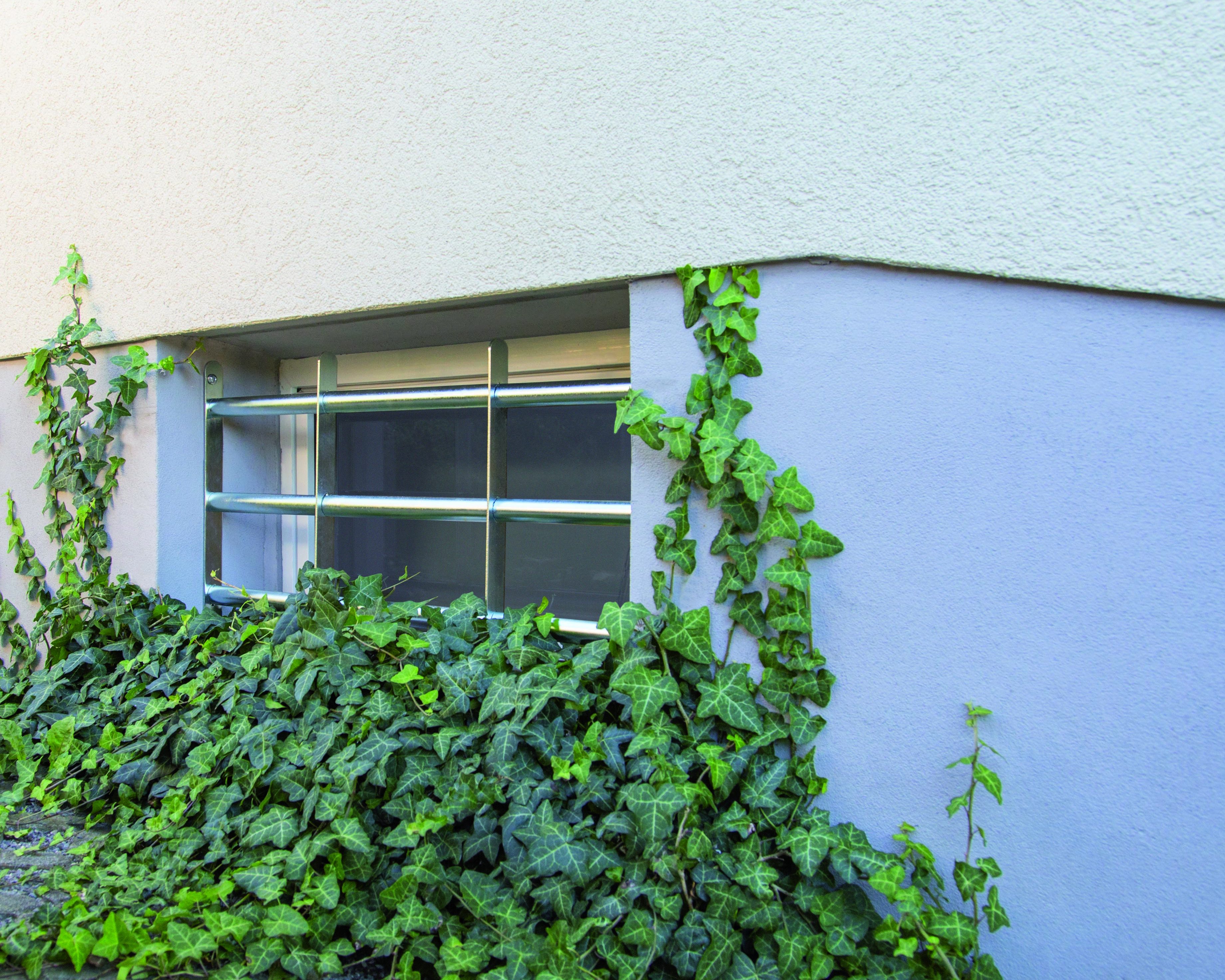 ABUS are once again at the forefront of innovative solutions for security, offering total window security with their new extensive range of security grills for windows.
Why do people need window grills? To answer this, it is necessary to consider how secure one's windows and doors are. As the clocks go back and the nights get darker, break ins increase. 'UKCrimeStats' confirms that burglary is on the increase.  During January 2017 there were 38,313 reported break ins compared to 77,595 reported break ins for September 2017.  The two main entry points for such break ins are windows and doors.  This applies to both residential and commercial properties, which make up these figures with a relatively equal proportion in all reported burglaries.
VULNERABLE POINTS OF ENTRY
The obvious point of forced entry is the main door; however, the next most vulnerable and often forgotten about point of forced entry are the windows.  In most cases, these are ground floor or basement windows which are low to the ground and easy to attack. This is particularly true of windows tucked out of the way from general view, or away from the coverage of a CCTV camera. Windows with body sized glazing panels are easy access points, especially when fitted with single or ill-fitting lock mechanisms that can be levered open with readily available DIY tools such as a large screwdriver.  Burglars usually look to find the most direct way into a property, ground floor and basement windows offer thieves that suitable opportunity.
Window grills are commonplace across most of Europe, closing that vulnerability point in security; however, this is not the case in the UK.  Being the innovators and leaders in the security market, ABUS has provided another level to their extensive portfolio with their comprehensive range of window grills, offering yet another innovative solution for domestic and commercial properties.
RANGES IN VARYING WINDOW SIZES
The ABUS FGI window grill range copes with varying window sizes by offering five different length /height configurations. The range comes with either two, three or four parallel security bars that are adjusted telescopically to suite the required window opening. The window grills are suited to both horizontal and vertical fitting to an internal window revel. The curved bar sections provide added strength to the window grill. Weather protection is provided by a thick passivated steel coloured finish that can also be painted should the user choose to do so. Each window grill is fixed into place using security screws and can be doubled up in use to cover larger window openings that exceed the maximum extended size of the selected window grill.
ABUS FGI Window Grills provides an on the spot solution saving both time and expense normally associated with purchasing a bespoke sized window grill from a traditional metal worker. Easily fitted by professional installers or 'DIY' orientated consumers, window grills are a highly cost-effective, time saving and secure solution sought by both domestic home owners and business managers alike.
For further information on this innovative security range, please email ABUS at info@abus-uk.com