AB Access Control, the access control unit of aluminium manufacturing and installation company AB Glass, has rolled out an innovative solution that will help companies get their workforces up and running again as the COVID-19 lockdown ends – safely.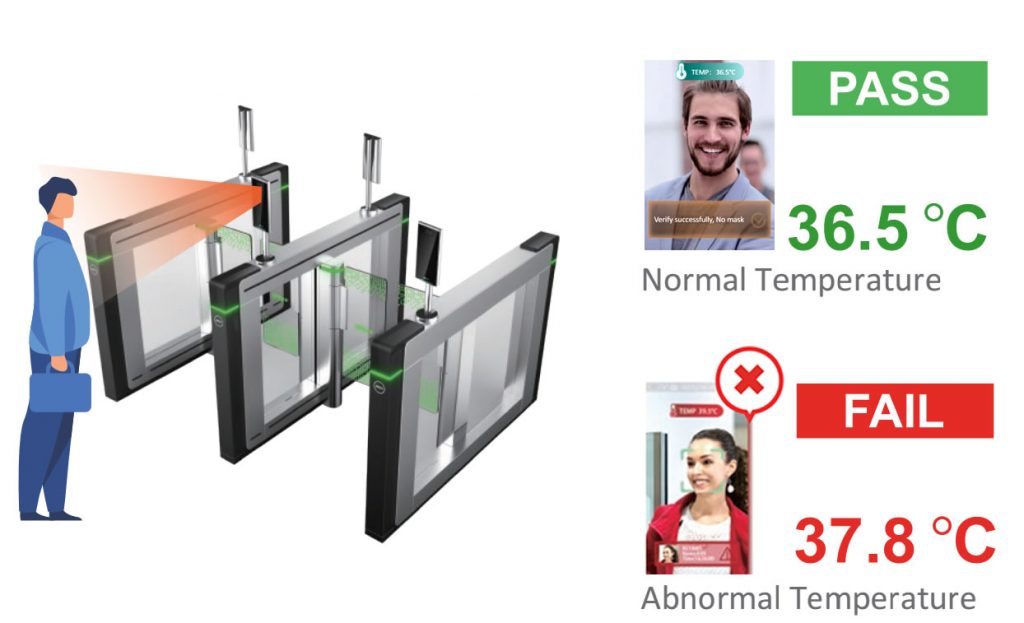 The company is offering the installation of a cutting-edge access control system for premises that incorporates facial recognition software with the ability to assess the body temperature of the individual seeking access to a building or premises.
The system means a company will be able to assess the health status of employees or visitors and their potential for being infected with COVID-19. The device could be used at any type of workplace including commercial offices, factories or apartments.
The equipment has a temperature accuracy of plus or minus 0.3 degrees Celsius as long as the person is standing between 0.3 and 0.7 metres away. It can be wall-mounted or free standing and programmed to set off an alarm if the temperature indicates a person might be ill.
Alan Brayley, Managing Director of AB Glass, said: "We have worked through the pandemic, helping our customers in every way we can. But as a lot more companies start to return to the workplace, they will be keen to implement all precautions and safety measures they can to ensure the safety and peace of mind of their employees.
"This new offering from AB Access Control is extremely innovative as it allows companies to monitor the health of their employees and the chance of infection on an ongoing basis, making it much easier to avoid further infection. It allows people to return to work knowing that every precaution is being taken to ensure their safety."
AB Glass (Doors & Windows) Ltd is a leading manufacturing and installation solutions company. The firm launched its access control division, AB Access, during September 2018 to enhance its comprehensive service offering with a range of leading access control products. AB Glass offers nationwide coverage with a first rate quality service, working beyond the standards expected of ISO 9001, and supplies a vast product range.