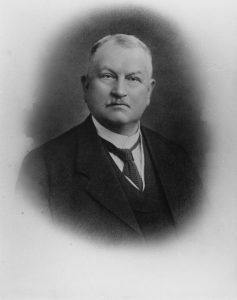 As British lock maker Squire celebrates 240 years, we recall some of the many defining moments in the company's remarkable history starting with the World War years.
This article is based on archive material and personal memories documented by the late Gordon Squire (1928-2014) and handed down to his son, CEO John Squire.
The Squire family business was led by fifth generation James Squire (1862-1932) through the First World War years. That was when Squire was making locks at its New Invention factory, Willenhall, West Midlands, which opened in 1910.  It was a three-acre site which James and his brother Henry had purchased to build the new factory, having outgrown their previous manufacturing space.
The early First World War years were difficult.  Munitions were needed and the large engineering companies were securing the war supply contracts.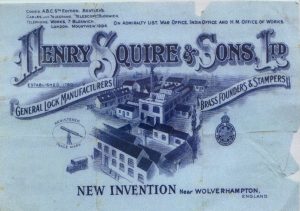 After losing personnel and machinery to the Government – legislation enabled them to do this – James realised Squire desperately needed a Government contract to secure the future of the business.  He achieved this in 1915, when he was awarded a war contract for land mine components and other parts, and this secured his machinery.
"He was a great engineer and highly respected and revered," recalled James' grandson, seventh generation Gordon Squire. After the war, James led the company successfully until he died.   That was when James' eldest son Percival Squire (1898-1978) – or Percy as he was named by all who knew him – took control.
"He was a brilliant engineer and led the company through the difficult depression years of the 1930s and into the Second World War." In 1937, Woolworths became a new customer of Squire for padlocks – they wanted Squire to replace the locks they had been getting from Germany.  Squire needed more new machinery, and Percy travelled to Germany – two years before the war started – to source specialist industry leading Berninghaus lock machinery.
"There was some pressure from Woolworths to get these (new) products into production, so tooling orders for them were placed with Swiss toolmakers who worked with Berninghaus to provide them."
Squire started production of the new Treble S locks range for Woolworths in 1938; "The wheel of fortune had turned full circle and we were making locks again."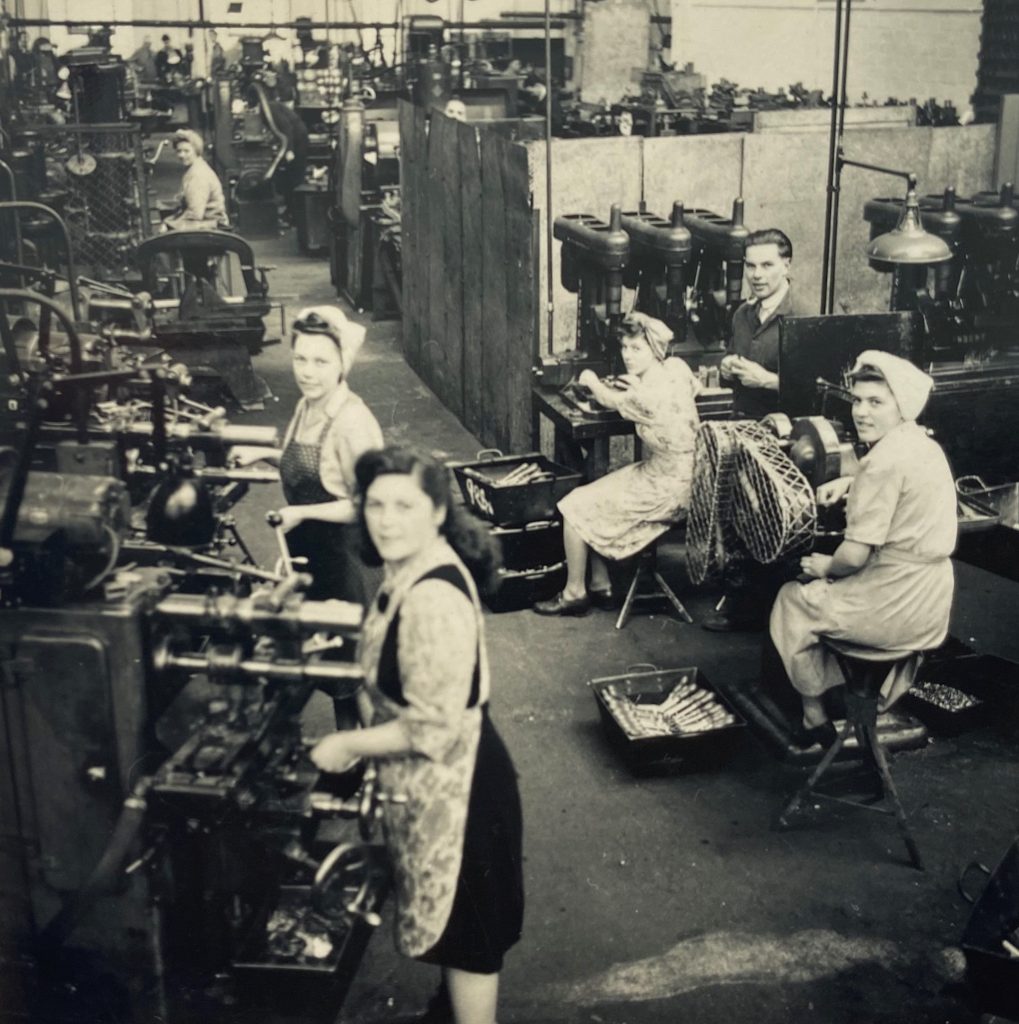 Also in 1937, the company suffered a major crisis with a fire in the main factory building. The building was badly damaged, but fortunately most of the machinery was saved.  Percy took immediate action and, in less than a year, built a new 20,000 sq ft factory building with modern new northern lights design. In the same year, Squire introduced nine new padlock models, as well as improving the production of can openers; "Their skills were soon to be tested and proved in the looming war."
At the beginning of the Second World War, Percy spent several weeks in London trying to secure a government contract.
He knew from his father's experience that without such a contract the government could acquire any machinery and personnel from the company at any time, possibly leading to the business being forced to close.
"When conflict started on 3 September 1939, he went as soon as he could to the Ministry responsible for war contracts." Finally, after weeks of negotiation, Squire acquired a contract to make machine gauges. These gauges required the company to develop new specialist precision engineering skills.
"The Ministry had stated that the sample gauges would have to pass tests set by The National Physical Laboratory before they could be accepted.  They had to be perfect and (Squire) and its tool makers spent weeks getting them right."  They passed and started supply of the contract soon after.
The gauges performed a vital function.  "They were to check and make sure that weapons, guns, ships and aircraft which needed holes in them – some of which were of critical importance – were correct.
"They were about six inches long with a ground and highly polished cylinder at each end.  They looked like miniature 'dumbbells' used in gymnasiums."
The success of this contract meant the company was awarded further war contracts for torpedo parts and machine gun links. The precision engineering skills acquired at this time would later prove to be a cornerstone for Squire in the decades that followed.