Vecta Safes have shaken up the security market with their innovative, new 'fits anywhere' wall safe. Could this be a good money spinner for you? The team at Vecta have put together these top tips on how to sell a Vecta Personal Safe.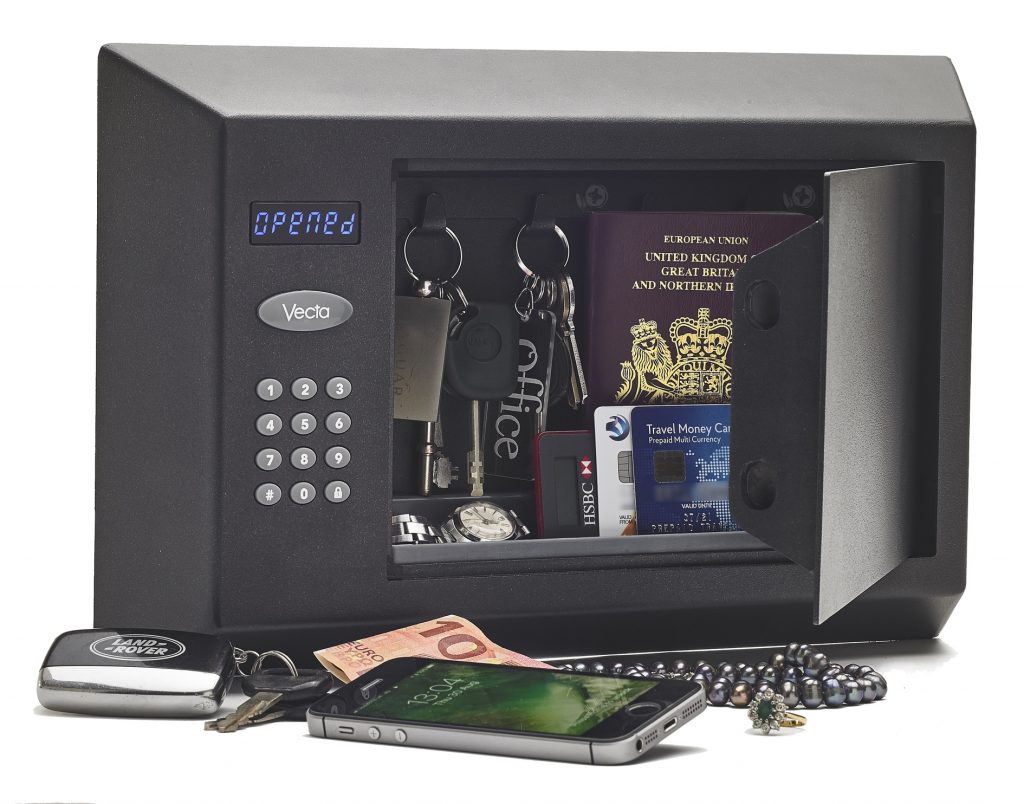 1)    For Everyday Valuables
Whilst traditional safes are often used for storing dusty family heirlooms, the Vecta Personal Safe is different – with 4-digit electronic opening and one-touch locking it's quick and easy to use every day for protecting car keys, house keys, office keys, cash, cards, passports, watches and jewellery.
Encourage your customers to develop a habit of securing these everyday valuables as soon as they arrive at home or work, ensuring protection from sneak thieves and burglars.
2)    Selling Peace of Mind

Whether your customer is a householder or a commercial buyer, they or someone close to them will have experienced the effects of theft of valuables or vehicles.
With an RRP of £149.00, the Vecta Personal Safe offers the security and peace of mind of a high end safe at a very reasonable price, carrying both Secured by Design approval from the UK Police and Sold Secure accreditation from the Master Locksmith Association.
3)    Install it Anywhere

Half the battle with effective security is making it convenient and easy to use. The Vecta Personal Safe isn't a big chunk of metal that lives in a loft space, it's a neat little wall safe designed to be fitted to any convenient solid wall whether in a hallway, cloakroom, by a desk or dressing table – it's even shallow enough to be hidden behind a door. So finding a place to fit this safe shouldn't be a problem in even the most challenging locations.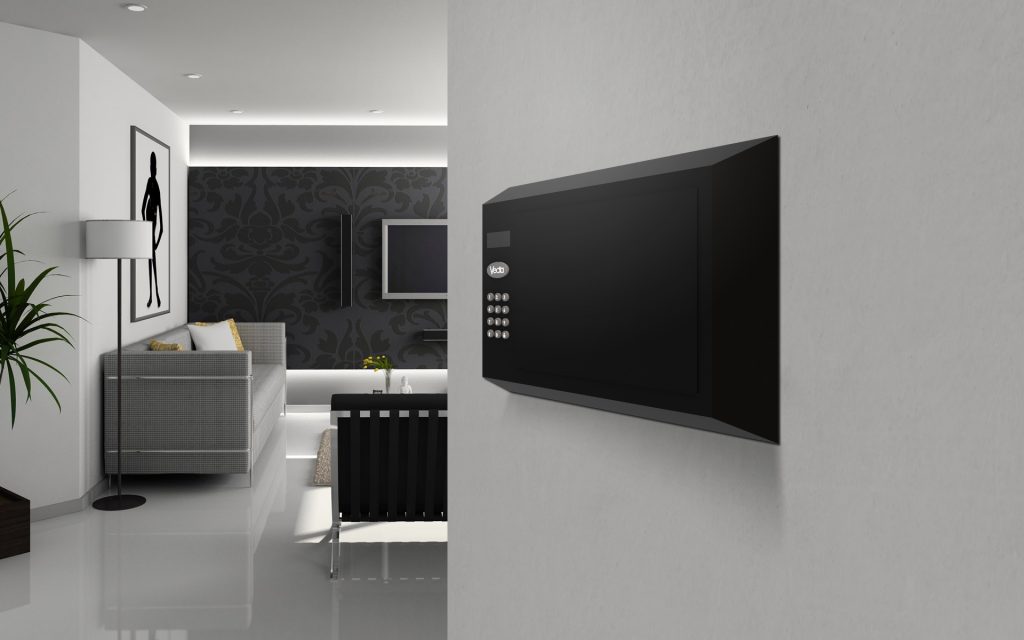 4)    An Interior that Works

The safe is fitted with key hooks for easy storage of hanging items – from large bunches of keys to access cards, USB flash drives and jewellery. Smaller items can also be kept secure and accessible in the removable valuables tray.
5)    Lockouts? No Worries.

The safe opens electronically with a personal 4-digit PIN but can also be opened with a 4-digit Master Code. If both PIN codes are lost or forgotten the safe can still be accessed manually using one of the 2 back-up keys supplied.
6)    A Safe for all Users
The Vecta Safe is designed for all customers. A large easy-read LCD display makes the safe easy to operate by the elderly or in poorly lit areas, whilst also clearly indicating when the batteries need replacing.
7)    The Clincher
It's not just Vecta that thinks their safe is great – the Personal Safe was also one of the winners in the 2020 European Product Design Awards.
For further information and advice contact Simon Fildes at Vecta Safes: simon.fildes@vectasafes.co.uk