In the security industry, products are constantly evolving, and it can be challenging to keep up to date with all the latest innovations in commercial and residential security. But, with 3 new ranges from one supplier – Access2 – it has never been easier to find the products you need.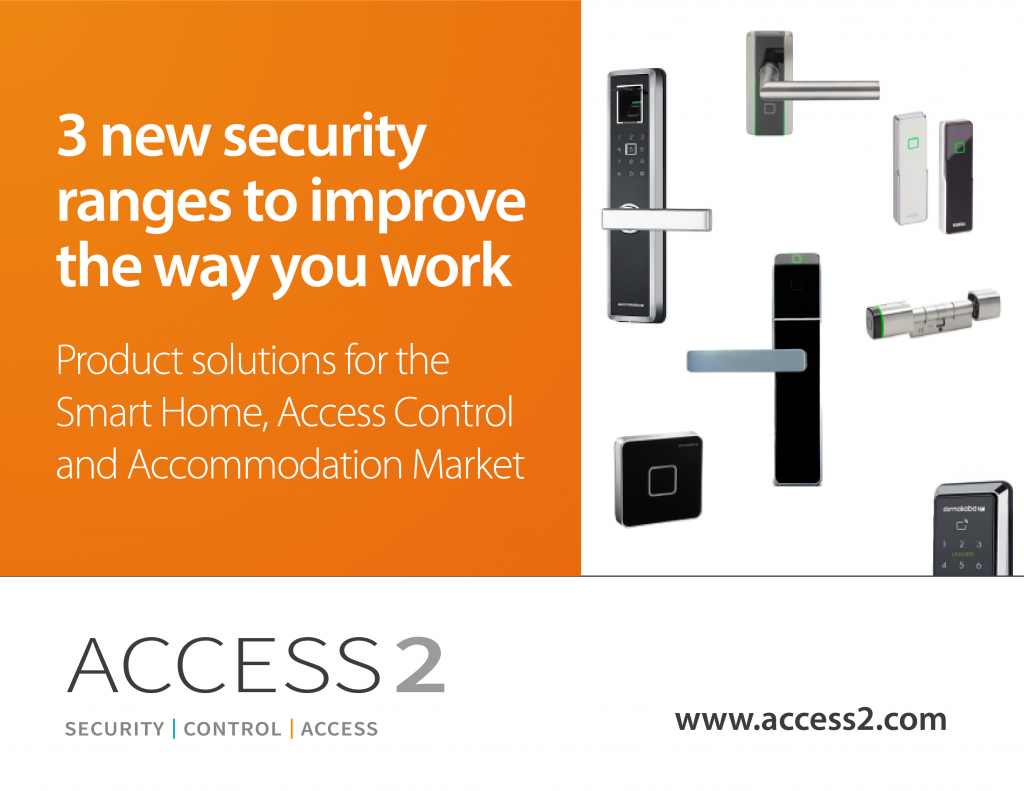 Access2 is a Newcastle-based business which specialises in master keyed cylinder locks and access control systems. With a clear need for simple, effective and secure systems, Sales Director Clint Robertson is anticipating substantial interest. "We're introducing ranges which will bring practical changes to the way people live, work and run their businesses. They'll be popular because they deliver improvements without adding complexity."
The three ranges all utilise advanced technology but with subtly different applications. Firstly, there's a selection of Digital Door Locks. These make granting temporary access to a remote property – a holiday let or Airbnb, for example – simple. Fully controllable, access can be via card, code, fingerprint or mobile phone and the locking mechanisms are robust and reliable.
Hoteliers, or those managing student accommodation, will find a package including the latest RFID access-control technology, robust hardware and advanced software gives them practical, secure convenience. The quality and aesthetics are outstanding, further contributing to the delivery of a memorable customer experience.
The final product is an Electronic Access Control solution ideal for schools or small businesses which has the advantage of intuitive Matrix One software. Based on the elegant cLever Compact Door Lock, combined with a Digital eCylinder and compact card readers, secure access has never looked better.
Asked what it was that made these products worth a closer look, Clint Robertson said, "Each of these ranges is adaptable. You can customise them to suit your needs. They'll grow if you need that, but they don't demand huge investment in infrastructure, training or maintenance. You get a combination of superb technology, long-lasting hardware and proven software. What's more," he added, "they can't be faulted when it comes to security."
Access2 is based at Longbenton, Newcastle-upon-Tyne and welcomes all enquiries. You can contact the team on 0191 215 0530 and/or find out more at https://access2.com/