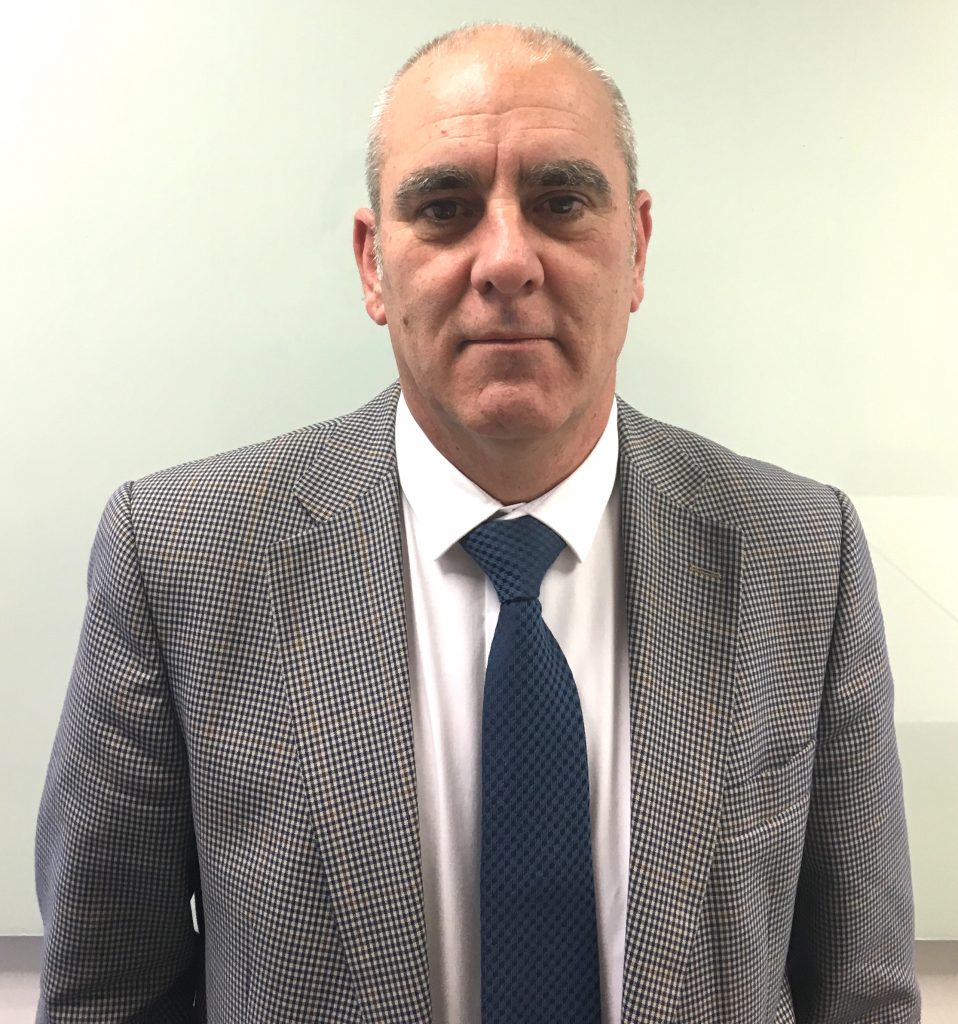 With the complexity of regulations regarding doors and their hardware there is a concern that many fire doors in the UK are not currently compliant with legislation. Here, Graham Hulland, Product Marketing Manager at dormakaba looks at how those responsible for fire door specification and associated maintenance can ensure compliance with all relevant legislation.
In many cases, fire doors are the first line of defence in the event of fire and as such correct specification and maintenance can be the difference between life and death for building occupants. According to the British Woodworking Federation, organisers of the annual Fire Door Safety Week, there are in excess of three million new timber fire doors installed in the UK every year. Despite the vital role the doors have in the passive fire protection of commercial, public and multi-occupancy buildings they are often incorrectly specified or neglected once installed.
In addition to the fire door itself, the door hardware and ironmongery needs to be compliant to ensure it performs as required. However, this is a complex area of legislation where there are a number of factors to consider.
Approved Document B of the Building Regulations states that where fire doors are to be self-closing they should be fitted with an Automatic Self Closing Device defined as: 'a device which is capable of closing the door from any angle against any latch fitted to the door.' Any such door-closing device should comply with BS EN1154 Controlled Door Closing Devices and be CE marked to this standard. The product must also have a Declaration of Performance (DoP) detailing the characteristics of the component, as without this the CE mark is invalid.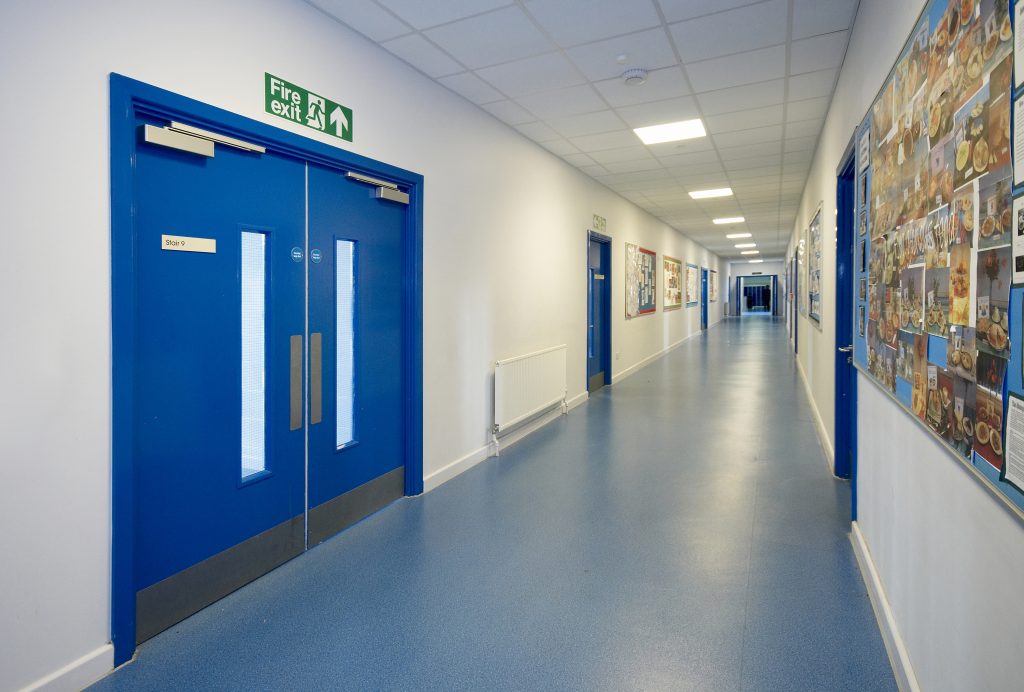 Furthermore, it is widely considered best practice to only source third-party certified ironmongery for fire doors. The independent certification of product performance provided by schemes such as BWF-CERTIFIRE ensures the specified hardware is suitable for the application. It is vital that all elements including closers, hinges, locks, seals, and panic hardware as well as any hold-open or free-swing devices fitted to the door are all third party approved. For example, if non-CERTIFIRE approved hardware is fitted to a CERTIFIRE fire door, the certification of the door as a whole could be invalidated.
This approach is also recommended in Approved Document B, which states:
"Third party accredited product conformity certification schemes not only provide a means of identifying products, which have demonstrated that they have the requisite performance in fire, but additionally provide confidence that the products actually supplied are provided to the same specification or design as that tested/assessed." 
In addition, the 'scope of approval' on the CERTIFIRE test certificate itself should be checked to ensure compliance. This document details the product's suitability for different door types and installation options. For example, a door closer can either be door or transom mounted, with a standard, parallel or slide arm, and designed for use on a latched or unlatched door. Those responsible for the fire doors should always check the certificate covers the proposed type of installation.
However, even where fire doors and their hardware meet the fire regulations there is also a need to comply with other building regulations, specifically access requirements. These stipulations under the building regulations are detailed in Approved Document M in England and Wales, Section 3 in Scotland and Part R in Northern Ireland. These regulations state that "…a door set must produce an opening force of below 30N between 0° and 30° degrees and below 22.5N between 30° and 60° degrees."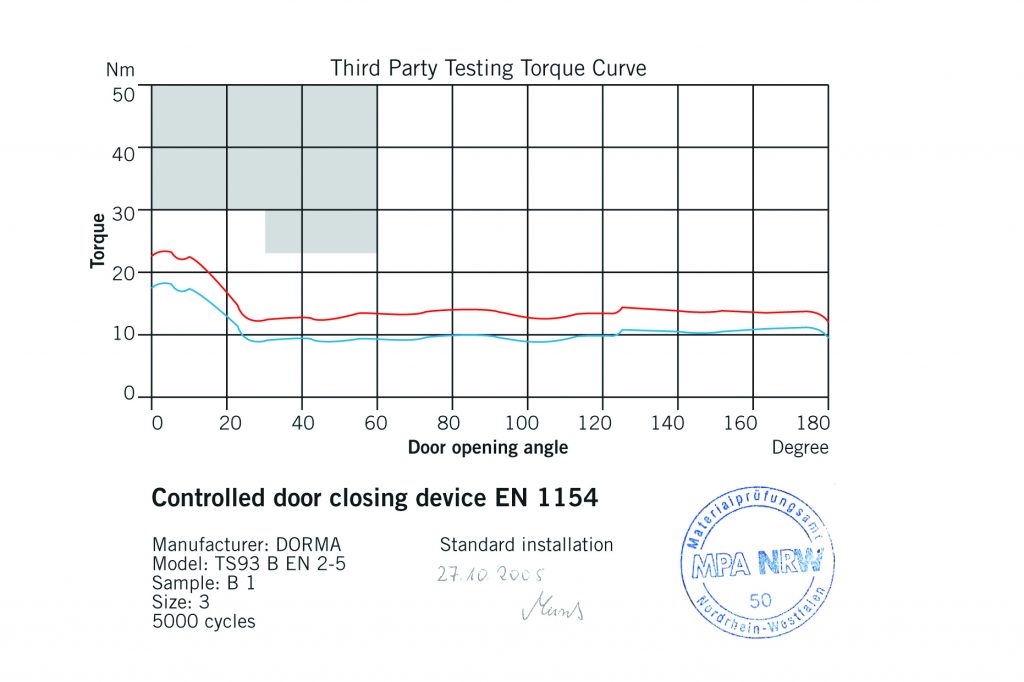 It is important to note that the requirement is stated in relation to the door 'set' and not simply the door closer. While this accounts for a significant part of the opening forces, the resistance effect of other ironmongery should also be considered. Manufacturers should be able to provide Torque Curve data for the products, this will show the forces throughout the opening and closing cycle in Newton Metres from initial opening through to 60° and beyond. From this the tolerances for resistance from other fitted items – such as door seals and hinges can be calculated.
However, a number of factors can affect the installed efficiency of a door set and a manufacturer cannot guarantee that performance figures produced during testing will be replicated on site. For this reason, adjustable power door closers are recommended by BS8300 to allow changes to be made on site to offset the differences between tested and installed performance.
An alternative approach to meeting both areas of legislation is electro-magnetic hold open door solutions. These controls allow doors to be held open during normal use and close automatically upon activation of the fire alarm, or in the event of a loss of power. This helps to improve ease of access through the building while still providing protection in the event of a fire.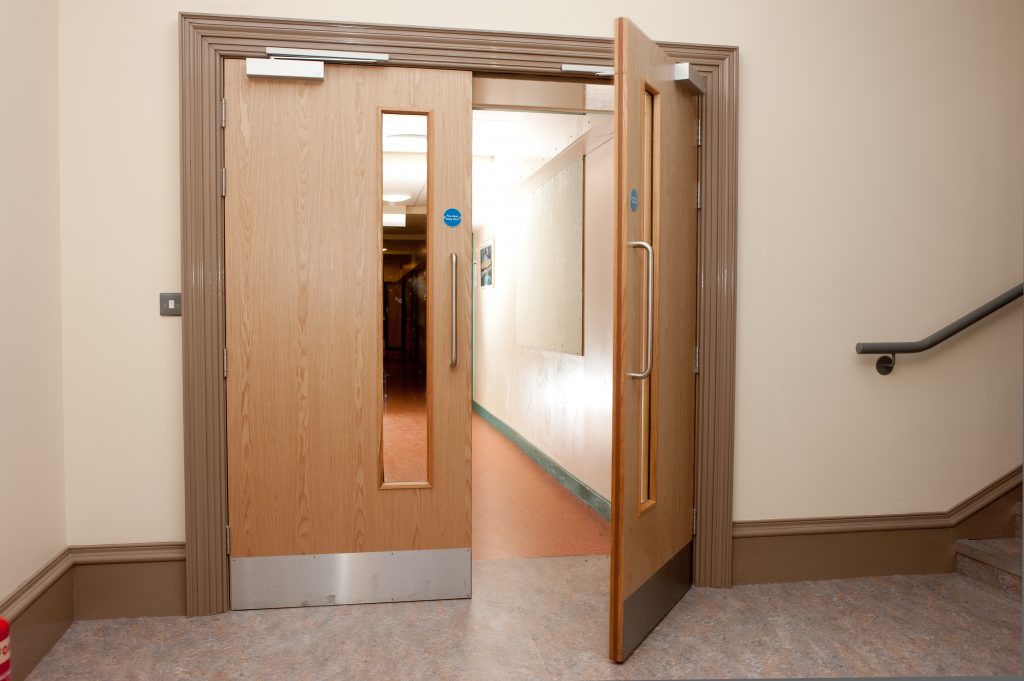 Finally, in addition to correct specification and installation, it is also vital that a regular maintenance schedule is established to ensure that the performance of the products and the installation as a whole remains compliant. Despite the importance of fire doors, they are commonly misused or mismanaged throughout their lifecycle. Aside from damage and poor maintenance that would compromise the door's effectiveness, fire doors are often propped open rendering them entirely ineffective in the event of a fire.
Financial pressures can make it tempting to postpone or cancel what is perceived as non-essential maintenance and servicing. However, when it comes to door solutions, these planned services will help to ensure continued compliance and system longevity – providing long-term savings in addition to peace of mind.
When it comes to fire doors, compliance with all relevant legislation will help provide the essential protection for the building and its occupants. The recommended approach to achieving this compliance is by ensuring that doors and door hardware are correctly specified, sourced from reputable suppliers with clear test evidence and a Declaration of Performance, and then installed and maintained by specialists.
To find out more about achieving fire and access compliance visit www.dormakaba.com.