Master Lock, the global leader in security, has partnered with Viewber, the outsourced viewing and inspection service for the property industry, to offer remote and convenient entry to properties throughout the UK. Using Master Lock's innovative Select Access Smart Bluetooth Key Lock Box and Vault Enterprise management software alongside Viewber's proprietary platform allows viewings and inspections to happen seven days a week.
The partnership exemplifies the future of property management. Master Lock has worked for over 90 years to produce a next generation Bluetooth key lock box that is both robust and ideal for sharing keys or fobs with multiple people, all from a smartphone.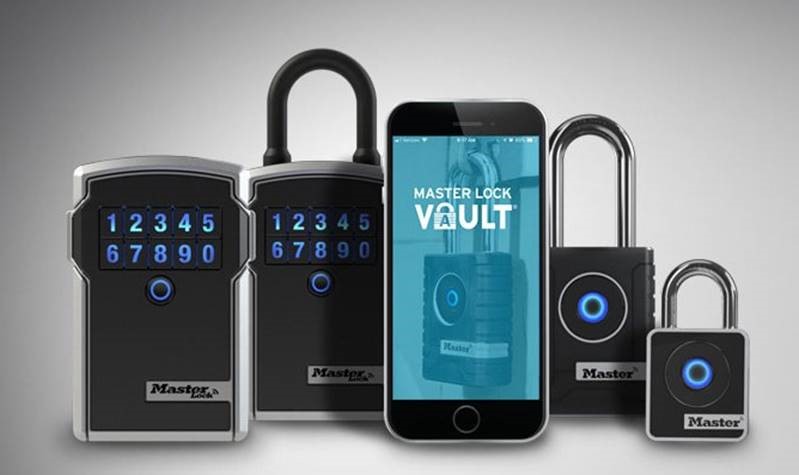 Viewber, launched in September 2016 and with almost 90,000 viewings already done, offers anyone in the property industry on-demand and online access to thousands of vetted and trained local viewing agents anywhere in the UK. Viewber has become a useful dip-in, dip-out service for busy estate and lettings agents looking to offer the best premium client service seven days a week, as well as landlords and investors seeking to get reports on properties before they travel distances to see them – anywhere, any time.
Security is always a concern for sellers and renters and many homeowners worry about who has access to their property when it goes on the market. Vault Enterprise integrates easy-to-use software with Bluetooth-enabled security devices to streamline access management. Essentially, property managers and homeowners can track and share access to multiple Bluetooth lock boxes via one simple smartphone app.
The trusted Vault Enterprise software has already been rolled out across the UK/US in hospitals, oil and gas, telecoms, real estate plus small businesses. Master Lock's Vault Enterprise has no hidden long-term contracts, monthly fees of shared access fees. Once users have bought the robust hardware (with Vault Enterprise's software already included in it), they simply download the app to open or lock the box and share the access with whomever they want by issuing or revoking access in real time.
Master Lock's 90-plus years of security expertise means users can rely on a software that has been perfected and designed from the ground up by a team of dedicated security professionals at the brand's headquarters in Wisconsin, USA. Add that to Viewber's fast growing reputation within the UK property industry for allowing agents and owners to manage larger portfolios, sell and let more and allow on demand access to properties and you have a recipe for success.