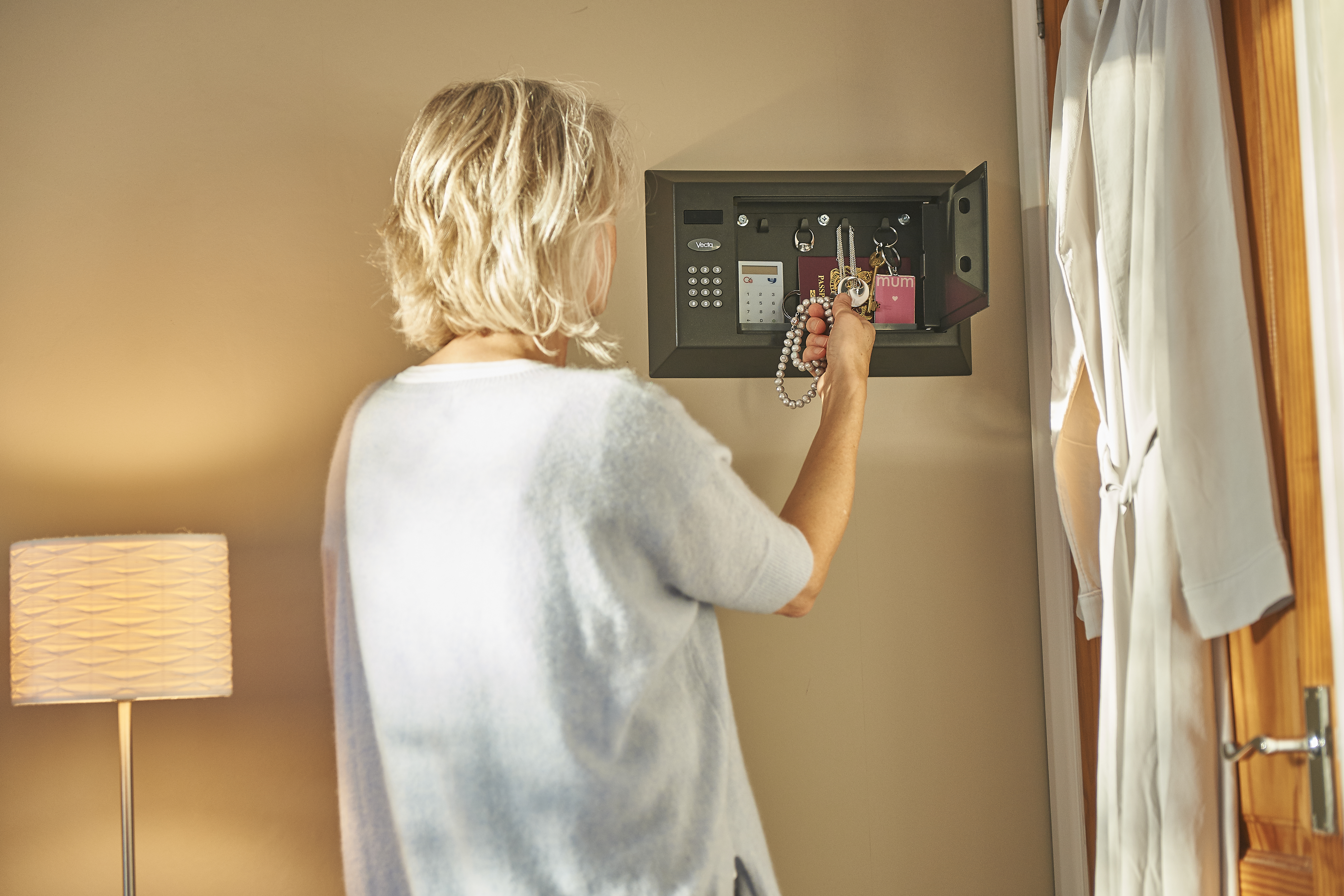 Keeping keys, access cards and other valuable everyday items safe from theft, but conveniently close at hand, has always been a problem – until now.
The Vecta Personal Safe is compact and wall-mounted with a slim design, which makes it easy to fix behind doors, in cloakrooms, hallways or bedrooms – or even above an office desk, allowing keys to be kept close by without interfering with workspace.
"easily fixed behind doors or above a desk"
Designed for all
The Vecta Safe also offers the perfect security solution for older users, allowing wall mounting at eye level where contents can be easily viewed. In addition, its smooth electronic operation, simple one-touch locking and large easy-to-read digital display make it one of the most user-friendly safes on the market.
"ideal for the older user"
Designed for flexibility
With its locking mechanism located to one side, the interior depth of the Vecta Safe is maximised enabling several large bunches of keys and other bulky items to be safely stored on the internal key rack. The removable valuables tray is also useful for smaller items.
Designed for security
The battery operated Vecta Personal Safe is the only safe of its type with both Secured by Design approval from the UK Police and Sold Secure accreditation from the Master Locksmiths Association.
"Secured by Design approval and Sold Secure accreditation"
There may be bigger, heavier safes on the market – but for convenient protection of keys and other everyday items the Vecta Personal Safe takes a lot of beating.