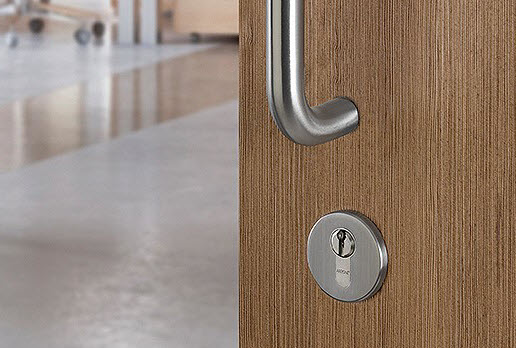 A new high end, cylinder lock range with a lifetime trade mark has been launched by HOPPE (UK) for a wide range of commercial, residential and industrial needs.
The AR3000 range boasts a 14mm core which allows for more pin variations and an extremely high number of combination possibilities for larger, more complex master key systems at no extra cost.
The system has unlimited, lifetime trademark protection which protects against illegal duplication of keys. It also features tamper-proof technologies and classroom function.
Cylinders can be made to any length – even to the longest lengths required in buildings with thicker doors for acoustic properties, such as theatres – and come in a wide assortment of double and single cylinder types and padlocks. Special finishes can be provided, including bronze and polished brass.
Andy Matthews, head of sales for HOPPE (UK), said:
"These cylinders can cope with the toughest demands, and perform to the highest standards.
"With our broad offering of cylinders and our in-house cylinder centre staffed by qualified locksmiths, we have been offering a master-keying service for master suites and keyed alike sets for over 10 years. We really can meet all of our customers' requirements, and make the preparation and supply of master key systems very easy for them."
For further details on the ARRONE Specification Cylinder Range please call HOPPE UK on 01902 484400.