Fireco has been making compliance easy for 25 years. Now, due to demand for trustworthy fire doors and services, especially in the housing sector, Fireco partnered up with various door manufacturers in order to gain Primary Test Evidence, proving that their products were safe to use when installed on a fire door.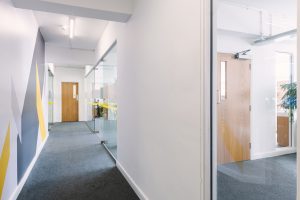 With this new evidence, Fireco products became a reliable choice for installers and customers. And, Fireco has recently introduced new services to their range, now offering supply and installation of fire doors. All fire doors comply with current standards and have undergone burns tests to ensure safety.
Door installation, if required, is carried out by their network of professionals, all with third party BMTRADA accreditation for door installation.